kennedy
airport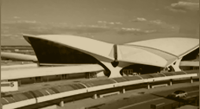 John F. Kennedy International Airport is an international airport located in Queens County, on Long Island, in southeastern New York City. The airport is approximately 39 miles from Little Falls. It is the busiest international air passenger gateway to the United States. In 2009, the airport handled 45,915,069 passengers, making it the 12th busiest airport in the world by this measure. The airport is operated by the Port Authority of New York and New Jersey.
---
---
---
traveling
to airport
Reservations are required for all travel to JFK Airport from all locations. When booking your reservation you will be provided with an estimated pickup time. All our vehicles are tracked with GPS, so if there is any delay, you can contact us at anytime for an update.
---
---
---
arriving
at airport
Collect your luggage
Contact our Dispatcher
Dispatcher will advise you where your driver will meet you and provide you a description of your vehicle.